[Do-Re-Mi Singing Telegrams Serving Flint since 1990]

Thank you for visiting our new Internet site. We offer unique, costumed, delivered musical messages with a variety of characters to choose from! Each Character performs an original song based on information you give us about the recipient. A standard costumed telegram is $100.00 Balloons, cakes or Flowers can be added. Photos and Gift Baskets are also available. Our Characters: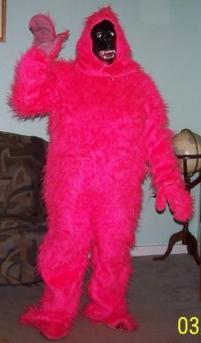 Pink Gorilla-The most popular of the characters dances to your personalized message.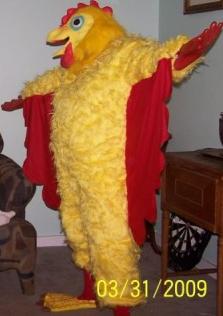 Ms. Cluck Chicken-Old standard gets down to the tunes of your personalized message.

Sentimental Bee-He's very happy to deliver wild flowers and sing a little tune sniff sniff.

Prom Nerd-With his horned Rim Glasses and hanky he wanders looking for his long lost prom date complete with a small box of chocolates he serenades his woman.

Patsy Kline-Direct from the opry she'ss ready to make things "crazy" with her personalized lyrics written especially for that special day.

Loretty-straight from Butcher Hollar she's comes singing a personalized country tunes.

Marilyn-Sings that Happy Birthday greeting only like she can!

Old School Nun-Puts you straight back to the St. Alyousious classroom after a brief spelling quiz, breaks into a song and dance routine.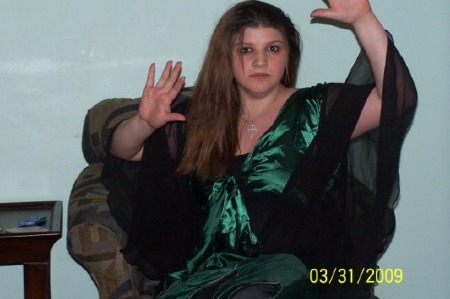 Fortune Teller-Sees a very special day in your future!

Disco Granny-Gettin down and Funky to her own personalized renditions of Rick James and friends tunes.

Hippy -He puts the "peace" and "harmony" into that special occasion.

Viking Lady-Puts her own Opera flair into that special greeting

Prince Charming-Rides in on a stick horse looking for the one who fits the glass slipper and Sings that personalized tune like a bird.

May West-She lets you know she wants to come and see you some time with a song just for that special occasion.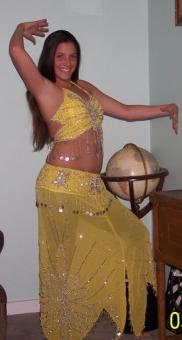 Arabian Dancer- Wish him Happy Birthday with and elegant and fun bellydance.

If we don't have it? Ask!!!

Looking for something fun to do??? Have a Karaoke home party!!! You provide the friends and refreshments and we provide the fun!!!!! 3 hour party $200.00

Mother Goose Children's Parties and storybook time 45 min $125.00

Please contact us for more information regarding telegrams, vocal coaching and karaoke home parties. We also offer a full 45 minute "Patsy Review Show" for your entertainment or fundraiser.

In the meantime you can reach us at [810-407-8786] . You can also contact us at our e-mail addresses: [Juli@Flintsingingtelegrams.comcastbiz.net]. [Stoney@flintsingingtelegrams.comcastbiz.net]

Make It Unforgettable!!!!!

.

Do-Re-Mi was established in 1990 and had been responsible for creating musical memories and the element of surprise ever since!!!

Now Registering for Spring Vocal Classes!!!

New pictures coming soon!!!!!